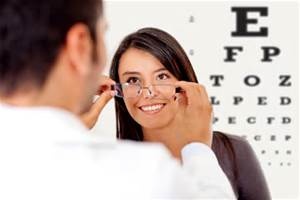 Shop our selection of designer eyewear for the top brands, hot trends, and exclusive styles you have got to have. It is time to see your world more clearly. With the finest eyewear from the world's leading brands and lenses crafted beyond quality standards, we will help you catch every detail.
Frames
We pride ourselves on quality testing the eyewear we carry to ensure your new eyeglasses not only look great, but also deliver the performance you deserve. While we know craftsmanship, however we will take the time to discuss which eyeglass materials best suit your lifestyle.
Acetate Frames - If you need flexibility
Metal Frames - Strong, & lightweight
Titanium Frames -Lightweight, & durable
Remember our quality guarantee does not end when you leave. Anytime you come in we will realign your eyeglasses, clean them and replace missing screws free of charge, so you will always leave feeling as good as you look.
Whether it is fashion forward frames, or ones that fit your athletic lifestyle, we carry the brands you are looking for. We offer the best there is in frames with brands like: Boss, Carrera, Crocs, Diesel, Emporio Armani, Oakley, Oxydo, Persol, Police, Palzileri, Parada, Polo, RayBan, Roberto Cavelli, Stepper, Swarovski, Ted Baker, and more.

Prescription Lenses
Keeping your lifestyle in mind will help narrow down options and find the perfect prescription lenses for you. The right prescription lenses can have a huge impact on how well your eyeglasses work for you. Take the time to explore all of your options;

Scratch resistant lenses - are four times more scratch resistant than standard plastic lenses and are safer and more impact resistant. If you want your glasses to last longer then protect your glasses with a scratch resistant layer that provides a double varnish and shock-absorbing coating.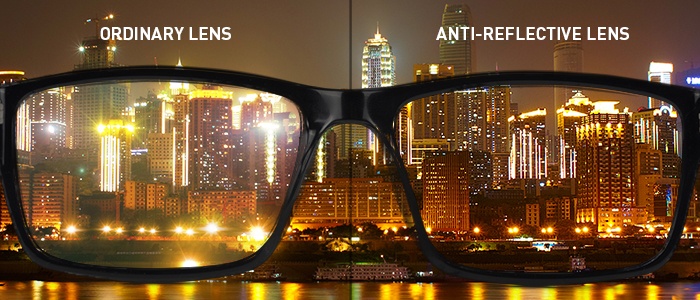 Anti-reflective lenses - help reduce glare during night driving, help protect eyes from harmful UV rays and reduce eyestrain from computer use. Also, they help you look great because people will see your eyes and not their reflection.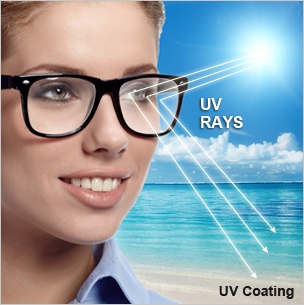 Lenses with UV Protection
These clear prescription lenses provide optimum UV protection. These lenses helps to prevent premature aging and eye conditions related to UV exposure. Most clear prescription lenses claiming UV protection only reduce the transmission of UV through the front of the lens. Whereas Crizal UV lenses are prescription lenses that protect your eyes from the front and back.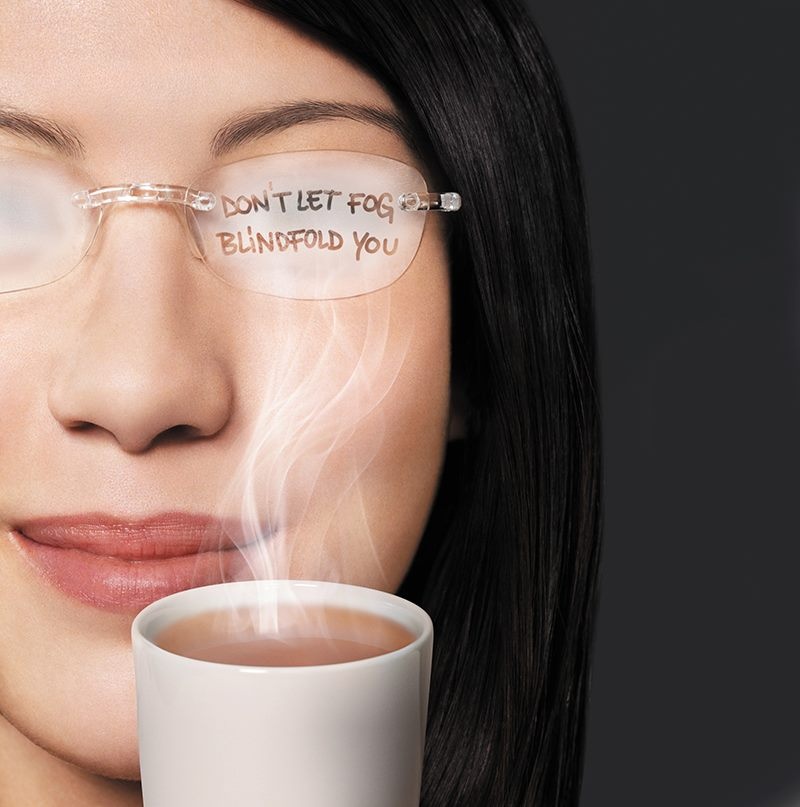 Fog resistant lenses - Working out. Cooking. Living in cold and hot environments. Situations where temperature changes rapidly can cause prescription lenses to suddenly "fog up" and block vision. A fog resistant lens will help give you long-lasting fog-free vision. A fog resistant lens will give you long-lasting fog-free vision, whatever the conditions.You no longer need to suffer the inconvenience, embarrassment or danger of fogged-up glasses.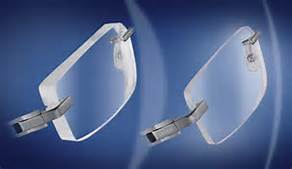 Thin & Light lenses - With ordinary plastic lenses, a strong prescription can result in a thicker, lens. In contrast, high-index lens material will reduce lens thickness for greater comfort and a better appearance. Despite technological advancements, more than one-third of patients continue to be offered thick, fragile and outdated standard plastic lenses. Essilor offers hi-index 1.67 and 1.74 lenses that are thinner and lighter with more appealing aesthetics for greater comfort and a better look.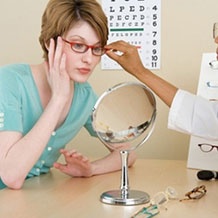 Single Vision lens - has the same power of correction across its whole surface. It can be used to correct "simple" vision conditions, such a, myopia, hyperopia and astigmatism as well as "high correction" patients – people whose eyesight is very poor. Single vision lenses are available in several different materials, such as polycarbonate, plastic or high-index. With ordinary plastic lenses, a strong prescription can result in thicker, heavier glasses. In contrast, high-index lens material will reduce thickness for greater comfort and a better appearance.

Bifocal Lenses - have a very distinct line dividing a reading area from distant viewing. They are designed to allow you to see objects either near or far by essentially combining two lenses into one. However, this older bifocal technology has been replaced by more desirable and attractive progressive lens technology.These lenses re crafted to correct more than one field of vision, using the top part of the lens for distant and the lower part of the lens for near (includes bifocals and trifocals).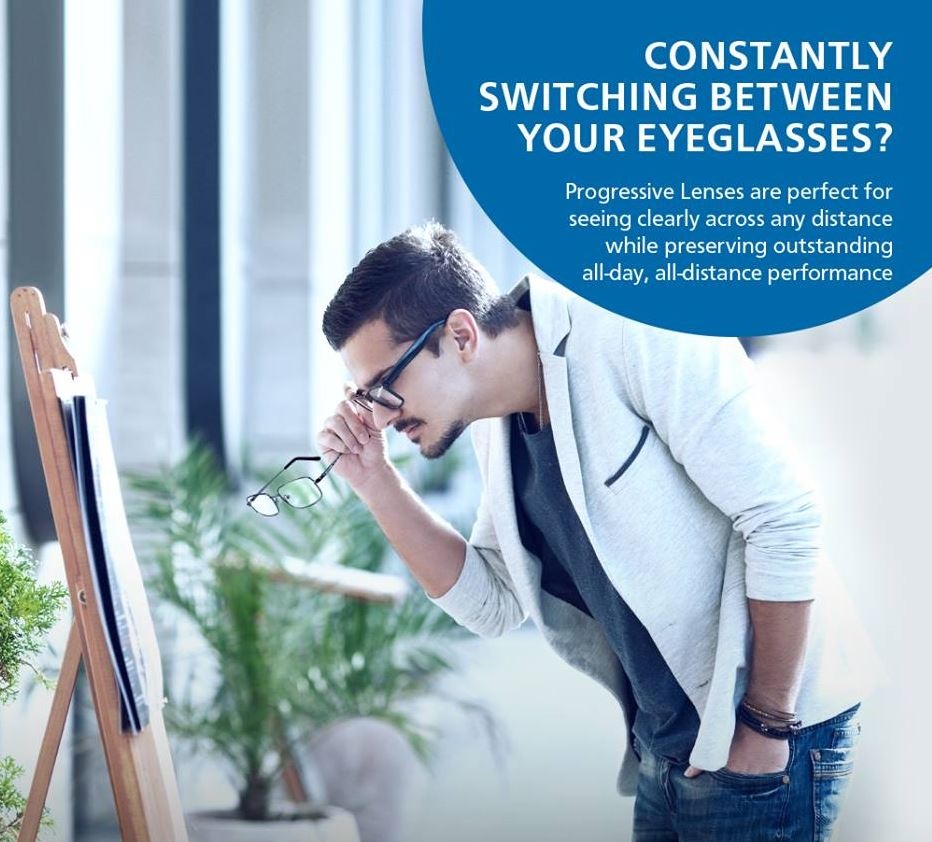 Progressive Lenses -
Progressive addition lenses, or "no-line bifocals," offer a gradual transition from distance to near vision, while also allowing you to see objects at arm's length. This means that instead of having only two different viewing zones (near and distant), like with bifocals, progressive lenses provide vision at all distances and provide more natural vision correction. also correct more than one field of vision, but without the jarring line that divides the top and bottom of the lens. This provides a smoother transition between the near and far fields of focus.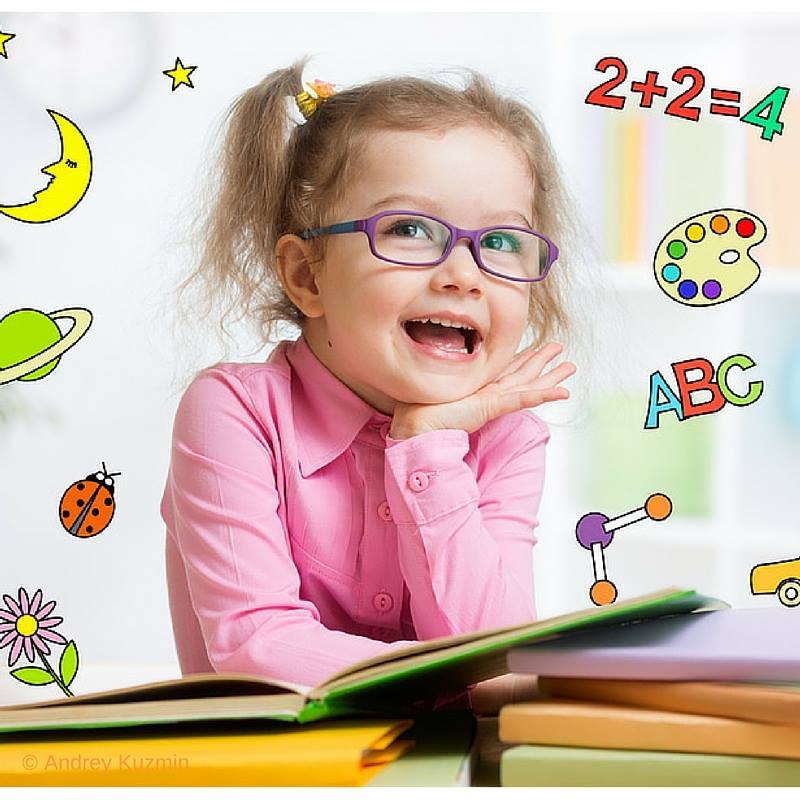 Kid's Lenses - Kids are hard on their glasses. Children test the durability of their glasses, so scratch and impact-resistant lenses with everyday UV protection is a must for young eyes. Crizal offers two lens products made to help protect your kids' vision from glare, smudges, dirt/dust and water: Crizal for Kids UV and Crizal Prevencia for Kids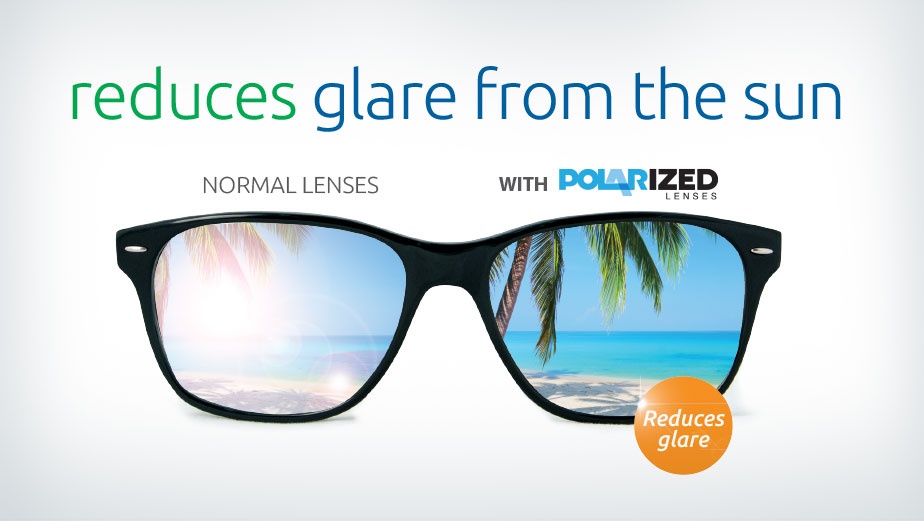 Polarized lenses - While UV protection is the key for safety in the sun, polarization is the key for comfort. Cutting down on glare from many angles means no more squinting. Click to add an engaging title. High quality images go a long way in looking professional online.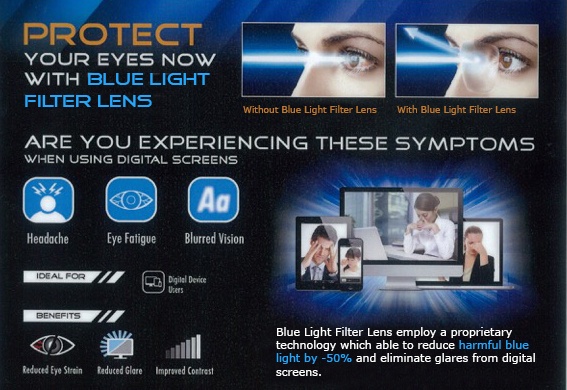 Lens with UV protection - No amount of UV radiation is healthy for the eyes, and repeated exposure can increase your chances of developing eyelid skin cancer, cataracts, or temporary blindness. Ultraviolet (UV) radiation consists of invisible rays that can cause serious damage to your eyes. Fortunately, you can reduce your risk of overexposure by protecting your eyes outside. Blue-violet light is everywhere, from your smartphone, tablet, computer and even from the sun. It can put your eyes at risk of long-term damage.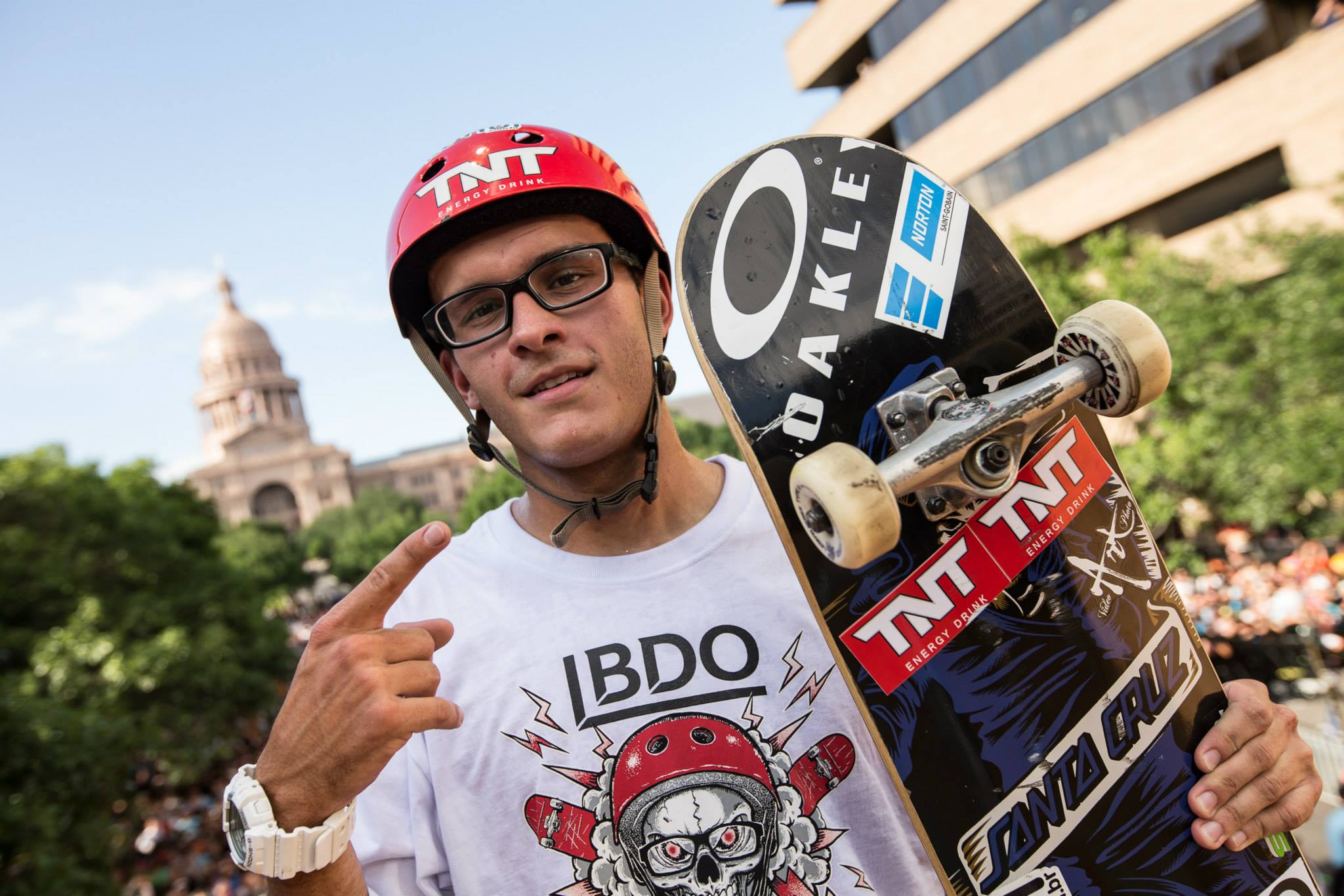 Lenses for Playing Sport - If you play sport, you don't want your performance hampered by poor vision Lightweight, impact-resistant lenses will give you sharp, all-round vision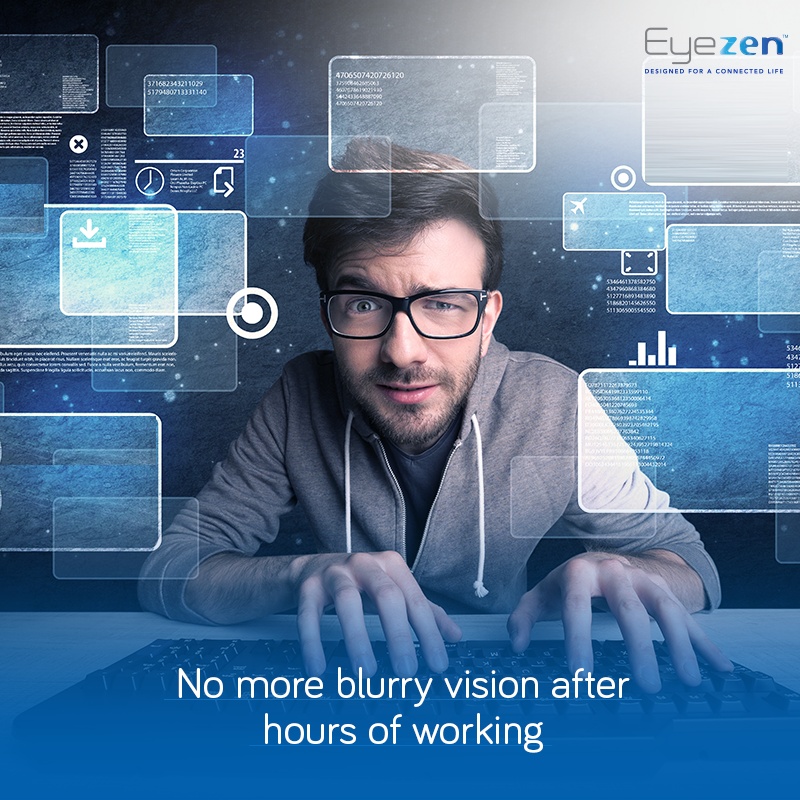 Lenses to Prevent Eye Strain - Lenses that cut reflection and glare will make your eyes feel comfortable and reduce strain. UV protection will also alleviate eye strain in sunlight.