We believe vision care is about far more than a pair of glasses or a prescription. Eyes are windows to the world, capturing memories and immersing us in moments. Vision is a precious gift that we are passionate about improving in every way.

We are not in the vision care business because we love selling glasses. We do what we do because we love eyes and we care about the people behind them.
COMMITTED TO QUALITY VISION CARE
Our reverence for eyes drives us to provide the highest quality vision care. We feature a selection of frames, sunglasses, prescription lenses, contact lenses, safety glasses, and prescription goggles from brands around the world and craft each pair of lenses in our lab.

We continually invest in new technologies to improve care for your eyes, customize your prescription, and help select the right frames for you. Associates at Rouhani Optical are trained to provide you with personalized eye health service throughout your experience. Our higher standard of quality have made us a leader in vision care for over 50 years in U.A.E.
Eye care experts since 1963
Genuine eye care means caring for you and your eyes. Our eye care professionals will talk to you in straightforward, jargon-free terms. You should leave your eye exam confident, and feeling and eventually seeing better than when you came in. Since 1963, Rouhani Optical has cared for generations of patients. Over 50 years, our methods have never stopped evolving, but our dedication to Dr. Rouhani's original principles has never wavered. To bring you the very best care, we work with Licensed Optometrists who have a strong commitment and focus on providing you with incredible eye care with a personal touch. Our Optometrists are dedicated eye care professionals, trained to examine, and diagnose disorders that affect your eyes and vision, have required optometric education dedicated to learning the structure, function and disorders of the eye and comply with DHA optometry standards and practices in U.A.E.
Driving License Eye Testing
Roads and Transport Authority (RTA) appoints Rouhani Optical as a Trusted Agent Optician. We are approved by the RTA to conduct and upload eye test results electronically to the RTA portal and with this, motorists can now do the following driving licenses services through Rouhani Optical shop in Dubai.
Transfering an International or other Emirates Driving License to Dubai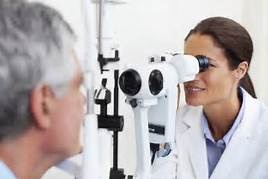 Eye Testing by Licensed Optometrists
Are you straining to see or read? Having frequent headaches or finding it increasingly difficult to drive at night? It may be time for you to get a comprehensive eye examination. Eye exams not only test for visual impairment, they can be a first line of defense in identifying other underlying health issues. Even if you don't "feel" like you're having issues with your eyes, some conditions don't have any noticeable symptoms and can only be identified through a full eye exam. Here are some other signs that you may need an eye exam:
Double vision

Difficulty reading

Difficulty performing close-up work, such as reading or sewing.

Changes in how you see color

Impaired night vision, particularly when driving

Frequent changes to your eyeglass prescription

Issues with glare from table lamps or from the sun

Seeing halos around lights

Seeing a white spot or cloudy spot in the pupil (the pupil, instead of being black, appears milky or white)

Trouble with side or peripheral vision
Because Rouhani Optical wants our customers to see better and live better, we endorse the recommendation of health professionals worldwide to get an annual eye exam. When you make getting your eyes checked each year a part of your annual primary care routine, you are safeguarding your vision. Why? Because better vision and eye health are a significant factor in your overall wellness.
Low Vision and Visual Rehabilitation
Low vision means that even with regular glasses, contact lenses, medicine, or surgery, you find everyday tasks difficult to do. Reading the mail, shopping, cooking, seeing the TV, and writing can seem challenging. Low vision can occur at any stage in life, but it primarily affects the elderly. People with low vision can regain or maintain their independence and quality of life through low vision services.
If you or your children have a vision impairment that interferes with your ability to perform everyday activities and enjoy life, your first step is to see an eye care professional for a complete eye exam. If you have vision loss then see our licensed optometrists at Rouhani Optical for rehabilitation and taking the next steps toward coping with your new situation.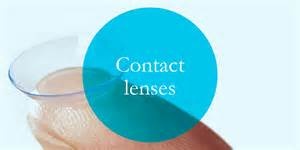 Contact Lens Specialists
At Rouhani Optical you can trust our licensed Optometrists to prescribe and fit contact lens that will allow you to enjoy your vision weather you are routinely wearing contact lens as the primary source of vision correction or a new wearer. You can consult our licensed optometrists on what type of lenses suits your eyes best.

Soft Contact Lenses

Progressive Contact Lenses

Toric Contact Lenses

Gas Permeable Keratoconus Contact Lenses

Colour Contact Lenses

Full service ophthalmic laboratory
In addition to providing our patients with professional care, comprehensive eye exams, and a huge selection of eye wear, we also operate our own optical laboratory. Our laboratory features the most modern computerized lens manufacturing technology available today. Glasses purchased in our office are custom fabricated and under the immediate supervision of our licensed optometrists. Your glasses are guaranteed to be optically correct providing you with proper fit and perfect vision.

By operating our own precision optical laboratory, we are able to provide you with quality service on all single vision, bifocal and trifocal prescriptions as well as many high-powered prescriptions and ultra thin, high impact safety, non-reflective, no line bifocals, progressive and other specialty lenses. We confidently stand behind the accuracy of your prescription and the quality of your glasses.
Children's Eye Exams and Vision Testing Specialists
The same holds true for your children when it comes to properly caring for their vision. Your child may have his vision screened by a pediatrician or school nurse, but this isn't a substitute for a comprehensive eye exam.
Doctors can detect and diagnose any potential vision problems that your baby may struggle with at a very young age. Many vision issues affecting babies, such as lazy eyes or crossed eyes, can be corrected if diagnosed early.
Maintaining regular eye exams as your child grows will ensure that they are healthy and seeing well. This becomes especially important as your child starts school. Proper focusing skills and hand-eye coordination are essential to learning and cannot be diagnosed from a vision screening alone.
Here are some signs of vision problems in children:
Squinting of eyes, closing one eye or covering one eye

Always holding things close to the face

Tilting the head to one side

Repeatedly rubbing eyes

One or both eyes turn in or out

Eye redness or tearing

Difficulty reading

Difficulty focusing

Complains that can't see board in classroom
If you've never had your child's eyes examined by a licensed optometrist, visit Rouhani Optical today. It can make a huge difference in your child's life. When children see well, they learn better.