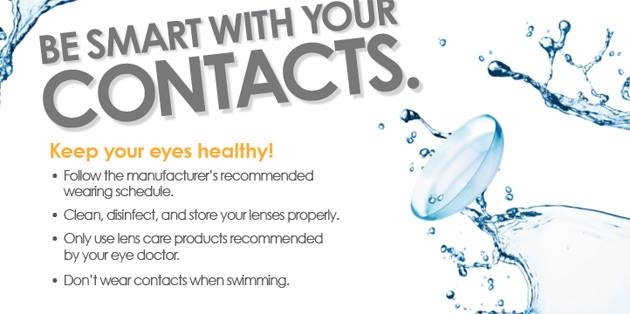 For 50 years and counting, Rouhani Optical in Dubai, U.A.E has been a brand that has supplied unwavering commitment to quality and to your satisfaction. We offer all the top brands and styles in contact lenses and contact lens supplies. Whether you are buying prescription contact lenses in store, or conveniently ordering contacts online, or asking a question to one of our 24/7 online customer service representatives, we are dedicated to making you see our difference.

We offer a broad range of contact lenses and contact lens supplies so you can find the perfect pair of contacts to fit your lifestyle. Whether you need toric contact lenses, colored contacts, or disposable contact lenses, we are sure to have what it is you need. We offer the best there is in contact lenses with brands like: Baush & Lomb, Biomedics, Biofinity, CIBA Vision, Cooper, Color Tone, Freshlook, and more. For your convenience, you can order contact lenses online with no hassle. We make ordering contacts online easy.
Types of Contact Lenses
Choosing contacts might seem challenging, but you can relax. Our Optometrists can determine whether your eyes require corrective lenses for special conditions, such as astigmatism and presbyopia. Here is a sampling of contact lens types:
Soft contacts are considered the most comfortable and are the most frequently prescribed type of contact lens. Soft contacts are available for all types of vision correction, including astigmatism and multi-focal needs. Wear them occasionally, every day, and even overnight.
Daily-wear contacts can be worn for up to 18 hours, but they should be removed and cleaned nightly.
Extended-wear contacts can be worn overnight. There are two different types of extended-wear contacts–those that can be worn consecutively for up to seven nights and those that can be worn for up to 30 nights.
Daily disposable contacts (single use) can be worn for one day and then thrown away.
Color-changing contacts or color-enhancing contacts can change the appearance of your eye color or just enhance it. Colored contacts can be prescribed even if vision correction is not needed.
Contacts for special needs correct conditions such as high astigmatism.
Gas-permeable contacts or rigid contacts offer sharper vision, especially for people with high refractive errors or high degrees of astigmatism.
Hybrid contact lenses have a gas-permeable center surrounded by a soft outer ring.


Biotrue ONEday lenses: Designed to work like your eyes, for comfortable vision throughout the day.


Bausch + Lomb ULTRA contact lenses with MoistureSeal Technology

PureVision2 Contact Lenses
PureVision2 contact lenses deliver the clear, crisp vision that you should demand – designed to reduce halos and glare – especially in low light. This lens offers design advances; outstanding comfort and breathability.


PureVision Contact Lenses
PureVision contact lenses have an enhanced optical design that creates crisp, sharp vision beyond what you are likely used to – especially at night and in low light conditions.


SofLens Daily Disposable Contact Lenses
SofLens Daily Disposable contact lenses have an enhanced optical design that creates crisp, clear vision – especially in low light conditions, outstanding all-day comfort, and easy handling.

SofLens 38 Contact Lenses
SofLens 38 is a soft lens with a time-tested material that provides long-wearing comfort.


Avaira Vitality Contact Lenses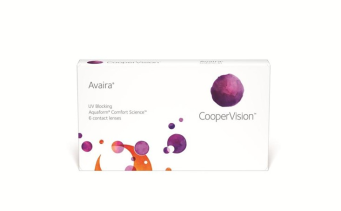 Enjoy high performance, long-lasting comfort and a healthier lens-wearing experience. The Avaira Vitality™ family lenses are created with a third generation silicone hydrogel material that allows high levels of oxygen to your eyes. Combined with high water content, this ensures that Avaira Vitality™ and Avaira Vitality™ toric are high performing, comfortable lenses. All Avaira Vitality™ family lenses offers Class 1 UV protection that blocks more than 90% UVA and 99% UVB offering greater protection for your eyes.
Biofinity Contact Lenses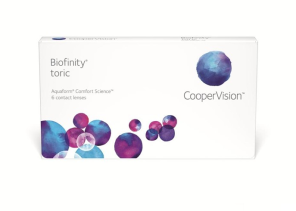 Treat Yourself to Superior, Long-Lasting Comfort and Vision Performance. This contact lens provides superior comfort and vision performance that lets your eyes breathe and stay moist naturally. That is what you get with the CooperVision Biofinity® family of premium contact lenses. Thanks to a unique silicone hydrogel material, you can wear Biofinity lenses not just all day, but for up to six nights and seven days in a row. You will experience a long-lasting level of comfort that you may have never thought possible in contact lenses.
Breathable Design That Locks in Moisture, Keeping Your Eyes Healthy and White. All Biofinity lenses feature our exclusive Aquaform® Technology.

Proclear Contact Lenses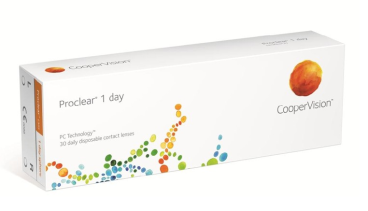 Lenses That Replicate Nature for Long-Lasting Comfort. Proclear® 1 day lenses are the only daily disposable contact lenses made with PC Technology ™ – using Phosphorylcholine (PC), a unique material that naturally attracts water and keeps lenses feeling fresh and hydrated all day. Fine-Tuned Clarity
Proclear 1 day lenses have a superior aspheric optic design that is specifically adjusted for each power; so no matter what your prescription, your vision is refined for optimal sharpness. And if you are having trouble reading up close but don't want to resort to bifocals, Proclear 1 day multifocal lenses will allow you to see near, far and everywhere in between.
BIOMEDICS 38
Biomedics® 38 lens holds its shape with no lens curling or roll up, giving you superior handling. It has a complex lens design for optimal movement, wearing comfort and lens fit.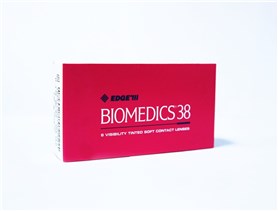 BIOMEDICS 55
Biomedics 55 Premier's aspheric optical design corrects not only for aberrations in the spherical lens, but it also makes a second adjustment in the anterior surface optical design to correct for naturally occurring aberrations in the human eye.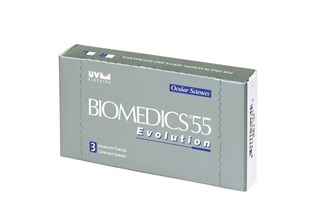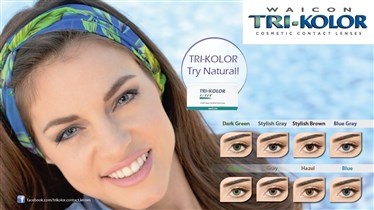 TRI-KOLOR Contact Lenses
TRI-KOLOR lenses are all about going natural, bringing the best of nature's colors to smoothly complement looks like never before. TRI-KOLOR has 8 dazzling colors inspired by the natural world, ensured to compliment every style. Choose from Gray, Blue, Hazel, Green, Blue Gray,Dark Green, Stylish Gray, and Stylish Brown.
Manufactured using an innovative technique called Micropigmentation, TRI-KOLOR reduces the interaction of dyes with the eyes and ensures color integration and a natural iris effect. This unique technology found in TRI-KOLOR lenses is a process of sandwiching the dyes between the contact lens layers, greatly reducing toxicity associated with most colored lenses.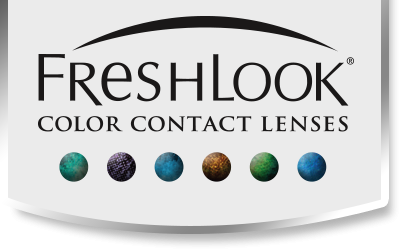 FreshLook® COLORBLENDS® Contact Lenses

For naturally beautiful dark or light eyes this contact lens offers you a wide range of desired looks–from subtle eye color enhancement to a bold, noticeable change.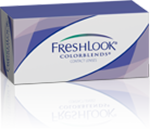 FreshLook® COLORS Contact Lenses These lenses give you the bold look you want.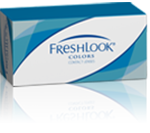 FreshLook® DIMENSIONS Contact Lenses

These lenses are an excellent choice to enhance light eyes.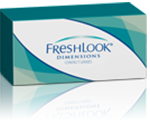 FreshLook® ONE-DAY Contact Lenses
Blue, Green, Gray, and Pure Hazel from the FreshLook® COLORBLENDS® contact lenses collection are also available in the convenience of a daily disposable — with FreshLook® One-Day contact lenses.